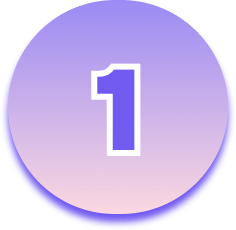 Appy to our School of Design program by telling us your background and goals for studying design. Our instructional team gets to know you as a unique individual, not a number.
Receive Hand-Picked Curriculum, Designed Just For You
Say good-bye to one-size-fits-all curriculum that other schools have. We hand select course content for you from our 9 core courses based on your level and goals to ensure you are getting what you really need.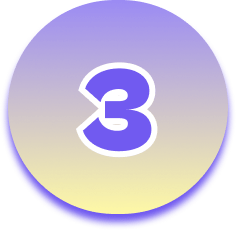 Enroll and Graduate with Certificate
Enroll with a customized study guide with step-by-step study plans and checklists. Graduate in your own timeline – most of our students graduate between 6-12 months. Receive a graduation certificate when you meet completion requirements outlined in your personalized guide.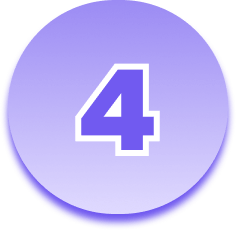 After you receive your School of Design certificate, continue to our Portfolio School program to build your unique portfolio projects, website and personal branding so that you are ready to launch your professional design career.
Receive hand-picked, customized learning paths from our School of Design program and receive a Certificate of Design.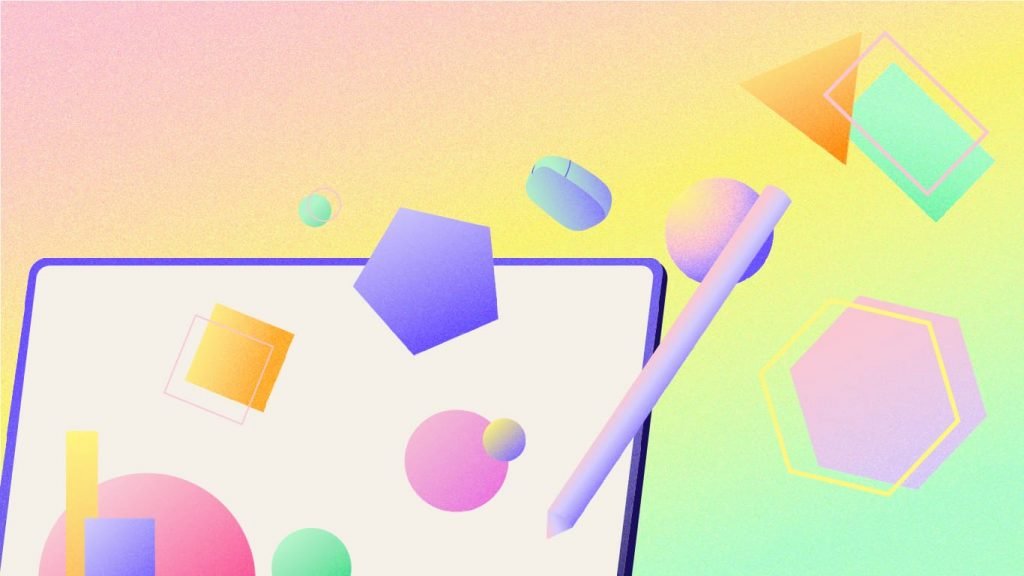 This is a beginner to advanced color theory course that covers a wide and in-depth topics about color that prepares designers with a solid foundation for advanced level design work in print and digital.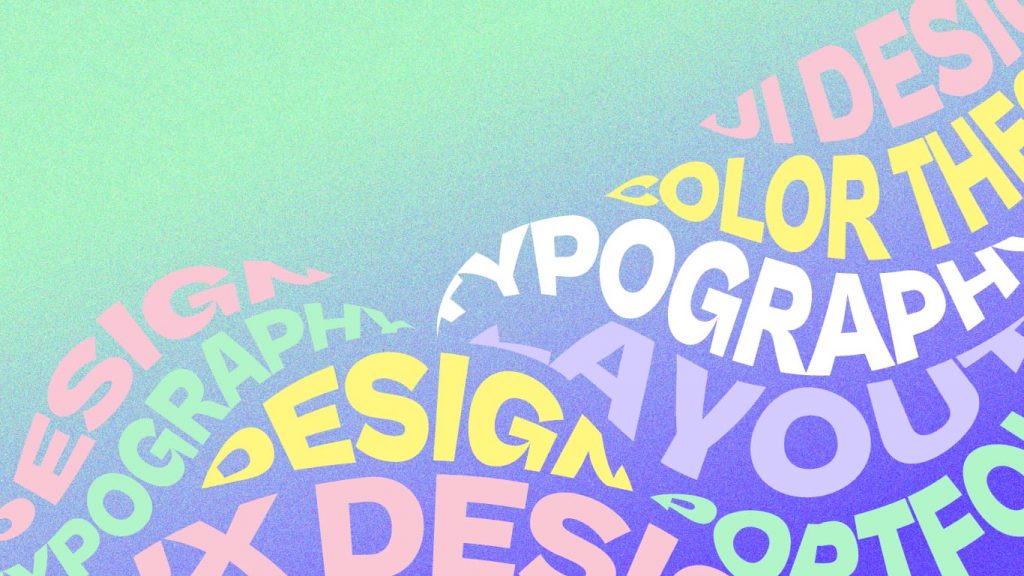 This is a beginner to advanced typography course that takes students from the history of typography, foundation of typography to more advanced topics such as customizing typography and using typography as design elements. It sets a solid foundation for any student who wish to pursue design as a career.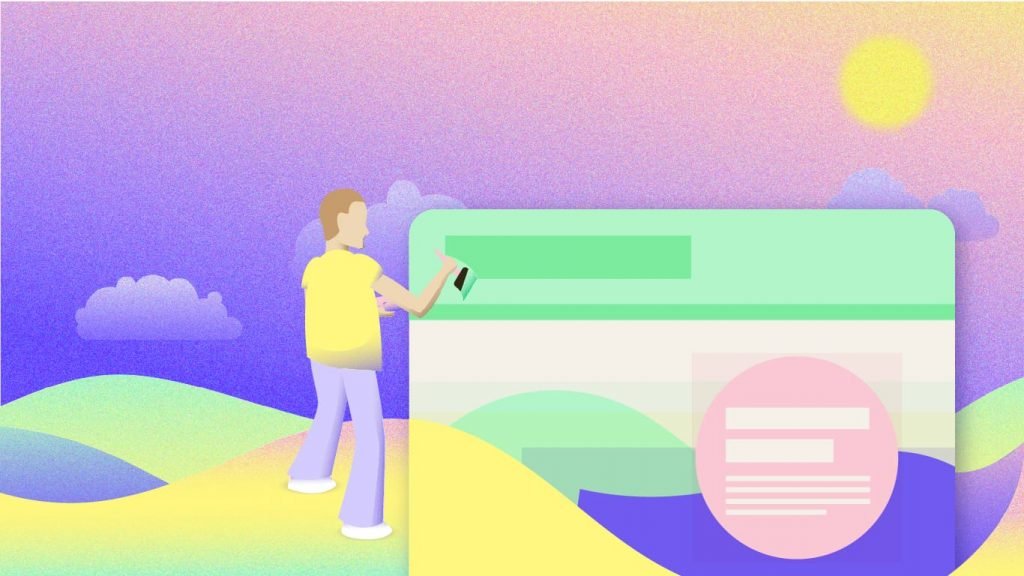 This course goes into great details about one of the three modern visual design foundations – layouts. You will learn best practices in print and digital layouts as well as how the use of imagery affects the effectiveness of layouts. You will also be studying case studies to strengthen your understanding.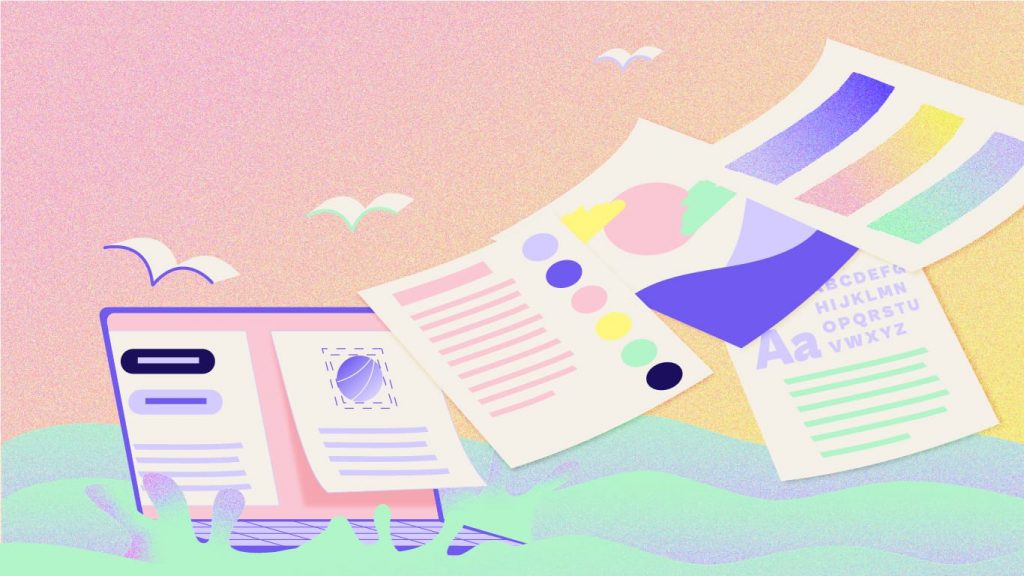 This course is designed for the modern collaborative design teams that want to streamline their workflows and create better designs more efficiently. Design system is a relatively new development in the digital design world, but it is becoming more important every day. We will show you how to establish a highly efficient design system for the type of team and work you do.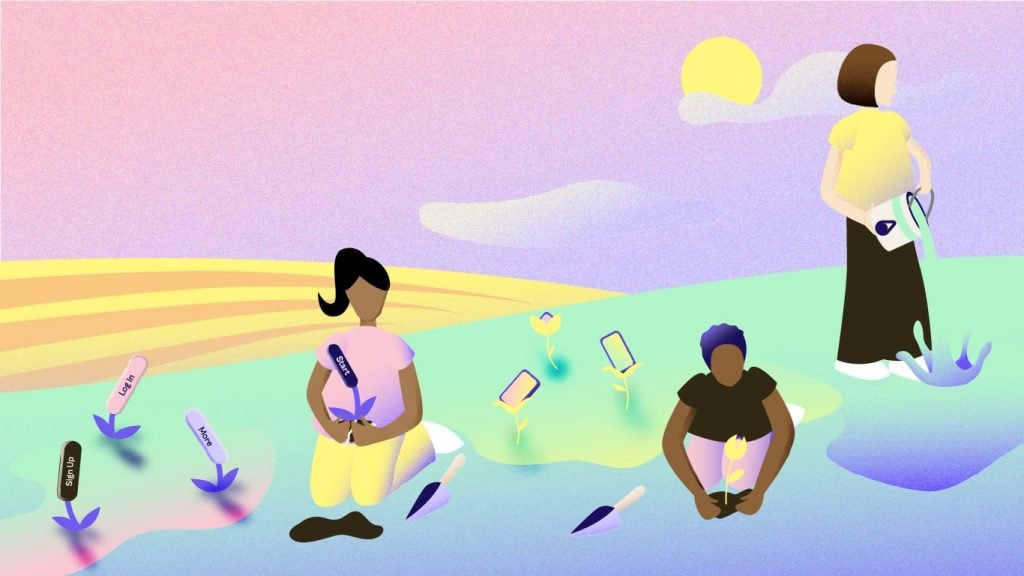 This course is provides a comprehensive overview of the process of designing for user interface. We walk students through the tools, methodologies, best practices as well as the workflow between design and development.
As a designer, we must understand the brands we design for. If you plan to become a creative director, art director or a freelance designer, understanding branding is a crucial skill because clients rely on our expertise to help them shape the image of their company. This course provides a comprehensive introduction to the branding process specifically for designers.
This course provides a comprehensive overview of the career of an art director. It is a great course for designers who want to graduate to a directorial or management role. It is also great for designers who want to develop art direction skills to better communicate with fellow designers as well as clients.
Designing for Accessibility
We live in a diverse world. Our design must be usable for people with a wide variety of needs and abilities. Designing with accessibility in mind is not an option or a good-to-have, but a must for any designer and design team. This course will take you through the process of designing for accessibility from the ground up.
Minimum Courses To Graduate
Learn with Instructors, Not "Mentors"
Learn with established instructors with actual classroom instructional experience, not just a working professional.
Book Any Instructors Any Time
Work with 1 instructor you love or get feedback from different instructors as you wish.
Receive Customized Study Plan
After you enroll, receive a customized step-by-step study plan, hand-crafted just for your learning goals and backgrounds.
Abundance of Portfolio Projects
Unlike "bootcamps" that mostly produce 3 projects, we provide our students with more opportunities to work on long-form projects at the end of each course. You may produce between 6-9 projects depending on your personalized course load.
Some people learn best reading; others prefer watching and some listening. We provide all of these options in our lessons so you can choose to learn however you learn best.
We will not limit your enrollment time to a certain time frame, which means you can learn at your own pace. Pause and restart any time without needing a request. Your access to the learning platform does not expire!
We are planning to introduce exciting new live features to our classes. These will be free and exclusive for School of Design Certificate students only and will be included in the tuition with no additional fees.
Interactive Group Live Classes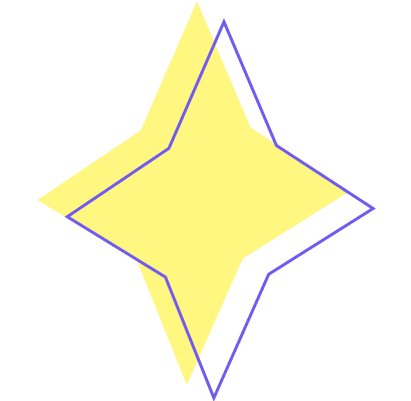 Features Exclusive to Certificate Students
Through years of research and first-hand instructional experience, our team has carefully crafted a learning experience that is different than most.
Receive Customized Step-By-Step Study Plan
When you enroll in School of Design, you will be provided with a customized study plan to keep you on track
• Step by step study plan customized just for you to help you stay on track and adjust as your schedule needs

• You can pause and resume your learning any time. Flexibility is built into School of Design.

• We will send you email reminders to keep you on track. You may opt out if desired.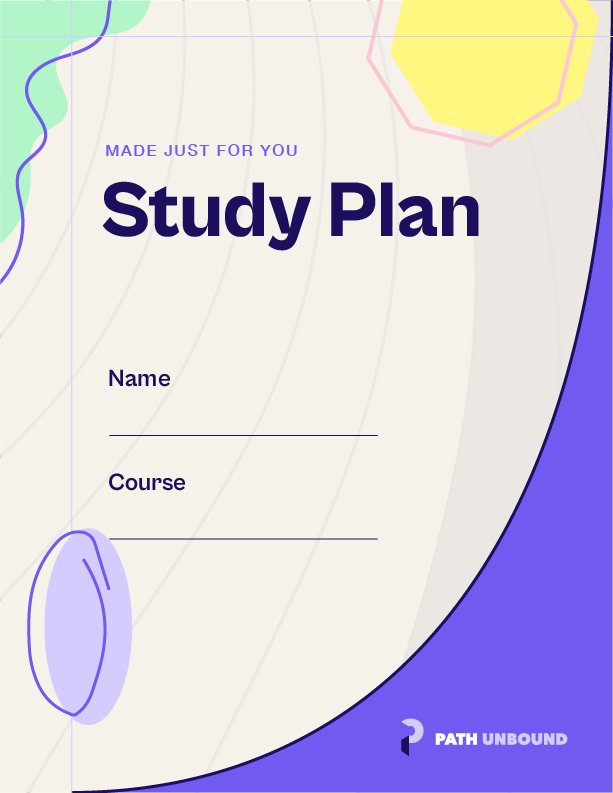 Learn with Established Instructors

Not

"Mentors"
From years of classroom instruction experience and research, we have learned that professionals who can do their job well don't necessarily teach well. We make sure our students only learn from those who passed our rigorous teaching test before joining our instructional team.
• Unlike most schools, we only have established instructors who have demonstrated classroom teaching experience in various design topics while also being working industry professionals.
• Our instructors go through teaching training in order to meet our instructional standards.
Work with

Any Instructors

and Switch Any Time
Most schools assign a "mentor" for you. Some mentors may not click with you, which will impact your learning experience. We want to change that. We let you do your own research and make your own selection, and learn from multiple of them. Book sessions with any instructor available.
• You can book sessions with any instructor of your choice. Just browse their calendar availability and book.

• You can stick with one if you really like them or choose to hear feedback from different instructors every session to get the broadest perspectives possible,

• No need to request to switch instructor, but you can inform us if any instructor is not being helpful.

Meet our growing team of star instructors with years of experience working in the industry as well as actual classroom teaching experience.
Senior Experience Design Lead
Art Director, Designer, Design Educator
Award-Winning Multidisciplinary Designer
Digital Designer | Studio Owner
School of Design Certificate
• Best-value for your education
• Dropout Policy: 90% refund of your entire tuition if you drop out within 1 week; 50% refund of your entire tuition if you drop out after 1 week; 25% refund f your entire tuition if you drop out after 2 weeks and no refund of your entire tuition after 3 weeks of enrollment. Exceptions with customized refund will only be granted with proof of extreme financial hardship, which requires a separate application and review process.
Have Questions? We are here to answer them for you.
IN PARTNERSHIP WITH MERITIZE, U.S. Only
Deferred Tuition Agreement
If you are financing through deferred tuition agreement, you will not qualify for scholarships due to financial risks we assume for this type of financing.
• You apply for approval with our financing partner. Upon approval, you start learning with $0 down. 
• Your interest rates are varied based on your Merit Score, which is a comprehensive scoring system based on many factors, not just your FICO score. 
• You can defer your tuition repayment for up to 18 months after graduation. 
• Only available to U.S. based students at this time
• Dropout Policy: 75% refund of your tuition if you drop out before or on 25% completion of the course; 50% refund if you have completed more than 25% of the course but less than 50% of the course; 25% refund if you have completed more than 50% but less than 75% of the course. If you have completed more than 75% of the course, there is no refund. 
• Split your tuition payment evenly into 6 or 8 smaller payments
• Pay $850/month or $660/month
• Pay it off over 6 months
• No early payment penalty
• Auto payment setup is required
• Enrollment may be terminated if auto-payment fails and no action is taken after a 5 calendar day grace period upon notice
• Dropout Policy: Based on the total monthly payment you already submitted, you will receive a 90% refund if you drop out within 1 week; 50% refund if you drop out after 1 week; 25% refund if you drop out after 2 weeks and no refund after 3 weeks of enrollment. Exceptions with customized refund will only be granted with proof of extreme financial hardship, which requires a separate application and review process.
One-time upfront payment rate or $499 per course
Deferred Tuition Agreement rate
Split School of Design Tuition

For 12 Months.

0 Interest.
Knoma is partnered with Path Unbound to offer a 0-interest tuition plan for UK-resident students.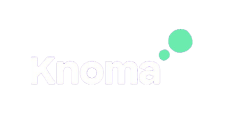 Career Paths After Graduation
Our students went on to become designers in variety of disciplines. Here are some of them.
Visual designers are hybrid designers who are skilled in digital product design, user interface design, design systems, brand design and any other sub-disciplines that handles creating beautiful and enjoyable graphics. Every company that produces digital products need visual designers.
UI/UX designers are in-demand designers with hybrid skills. These designers need to know how to design interface that is beautiful but also easy to use for digital users. UI/UX designers primarily work in-house for technology companies but a growing number of creative agencies also hire UI/UX designers.
Brand designers are especially in demand at creative agencies and in-house creative departments where branding is an ongoing initiative. Brand designers can also freelance as there is always a demand from small businesses that are establishing their brands for the first time.
Interaction designers are designers with hybrid skillsets in UI animation and interaction design. They are well-verse in digital product design as well as competent in general visual design principles. They work together with UX designers to design aspects that directly influence the efficiency and enjoyment of user's interaction with digital products. Interaction designers play crucial roles in ensuring the immediate experience of a product is seamless and enjoyable for users.
Digital product designers are hybrid designers who understand the entire life cycle of the development of digital products such as mobile applications and websites. They are well-verse in visual design, UX design, interaction design as well as the business side of product development. If you want to become a product designer, becoming skilled in multiple design disciplines as well as educating yourself with the business side of design will be crucial.
Art directors used to work exclusively in advertising agencies, broadcast and film, but the relevancy of the role has expanded significantly, including to the technology sector. A quick search on job sites will generate results from top technology companies looking for art directors because they need their skillsets for creative marketing campaigns as well as focusing more in-house efforts on developing products with messaging that resonate with customers.
We believe creative education should be accessible to all. That's why we designed two scholarship programs for students in need.
Diversity & Financial Need Scholarships
We actively promote diversity and inclusion in design. We have a diversity scholarship for students who identify as any of the following.
School of Design students (one-time payment and monthly payment plan financing only, excluding deferred tuition agreement)
Portfolio School program students (Kickstart track only)
*Individual courses are not eligible for scholarships.
In addition, you must also show demonstrated financial need:
• Gross Annual Income Under $40k (proof of income required)
General Financial Need Scholarships
For students who do not qualify for the diversity scholarship, apply if you meet the following criteria demonstrating financial need.
Students with disabilities may also apply under this category if you meet the financial need requirements since we do not have a separate category.
• Gross Annual Income Under $30k (proof of income required)
School of Design students (one-time payment and monthly payment plan financing only, excluding deferred tuition agreement)
Portfolio School program students (Kickstart track only)
*Individual courses are not eligible for scholarships.
How in depth do you go into each topic?
We design each individual course with multiple levels in mind. We start each course with introducing the foundation, which provides a much-needed refresher for even the seasoned designers if they have been away from theory for a while.
We then go into intermediate to advanced topics for deep dives, where multiple levels of designers might find them helpful.
Our goal is to make the course as approachable as possible while still getting into advanced topics for students who are ready to take the leap.
I already have some knowledge in this area but want to improve. Will this course be right for me?
It depends on how much knowledge you already have in each topic. We recommend filling out our email form above to obtain the full syllabus and schedule a call with us if you want to get the full picture of the entire course. We make every effort to recommend the right level of courses to each student so that they get the most out of the learning experience.
What is the different between buying a book on Amazon from taking this course?
Books are great! We will never say don't buy a book. However, design is a highly practical field. Reading books will give you the surface level understanding. You need more examples, interactive demonstrations, exercises and personalized feedback from expert designers to achieve the level that you need for your career. These other components can only be obtained from a well-designed educational program. Books are great supplements for your courses.
Can I learn the same thing from YouTube videos?
YouTube is a great platform. We say go watch as many YouTube videos as you'd like, but we have yet to find a complete series of courses that go in to so much details and depth as our course on YouTube. While YouTube can provide a surface level foundation for you, it isn't likely to help you get to the level you need for your career. We recommend scheduling a call with us if you are interested and ask questions to make your informed decisions.
Do we get to apply the knowlegde into practical projects?
Absolutely! We believe in learning by doing. That's why we designed exercises for each unit with intention. Students are expected to complete every exercise and quizzes in order to complete the course. This is not a passive learning experience - it's active. We also wrap up each course with a portfolio-level project, so you can be sure to take away with you a polished piece from every course you finish.
Do I get a discount on your courses if I purchase multiple?
Yes! If you enroll in our School of Design certificate program, you will be saving compared to enrolling in each separate course.
For those who may want to enroll in multiple courses but not all of our courses (as included in the School of Design certificate program), please use the "Apply to Enroll" button at the top right corner of our main navigation menu to tell us about your needs so that we can get back to you with a custom enrollment recommendation as well as course bundle discounts. We at Path Unbound believe that education should not be an assembly line - it should be customized, individualized and guided.
Should I take a standalone course one-by-one or enroll in your certicate program?
It depends on your needs. If you are already working as a designer and would like to uplevel your skillsets, we recommend taking individual courses as you need.
If you are a new designer looking to break into the field and get your first job or client as a designer, we recommend our School of Design certificate program - you do not want to show any knowledge gap in your interview and portfolio.
That doesn't mean you always have to take every course - we make custom recommendations for students who come from a variety of backgrounds with different learning goals. Use the "Apply to Enroll" button at the top right corner of our main navigation menu and tell us about yourself so that we can recommend a customized course bundle for you.