Learn design and product thinking, design foundations and tools, and prepare for the UI/UX design career of your dreams. Dive into the lucrative, tech-forward world of product design. All with the help of our industry professional instructors and launch your design career within six months.
Get an application packet delivered to your email and pick it back up when you are ready.
Exceptional Student Work & Career Outcomes
Learn UI/UX design by working on websites, mobile apps, user research and user experience design, and work at world-renown companies as a designer like our past graduates.
Our School of UI/UX Design course was developed because we want to make comprehensive UI/UX Design education more accessible to more students globally.
We know how out of reach a traditional two or four year college education can be, and we also know that most bootcamps and UX crash-courses today skim over the importance of aesthetics and visual acumen.
That's why our School of UI/UX Design curriculum provides a comprehensive introduction to design principles and foundations as well as a deep dive into the UX process and product thinking.
By the end of our six month course you will graduate with the skillset, tools, and design industry savvy you need to land your first UI/UX design job. Here's a preview of what you'll be learning:
See what you will learn and how much time it will take you to finish
Developing a Design Portfolio
Get The Full Syllabus​ Delivered to Your Email
By entering your email to receive the syllabus, you agree to receive occasional marketing materials from Path Unbound. You can always unsubscribe.
Our team of instructors are great at what they do and teach well, too
Tools To Help You Succeed
Work with our Admissions Advisors to establish a timeline that works for you based on your lifestyle and other time commitments. Our students typically complete the coursein six months or less.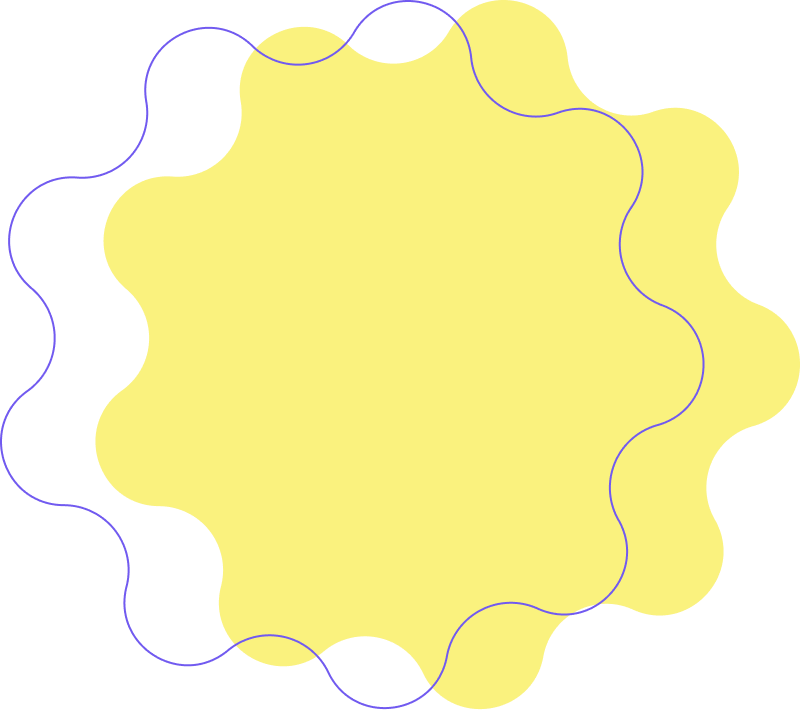 Receive 1-on-1, weekly, live online instructions from our expert team of instructors who are successful working designers and have passed rigorous instructional screening process.
We know everyone has different learning styles, that's why it's important to us to provide multiple ways to learn. Path Unbound course content is offered in written, audio, and video formats to help you learn in ways that work best for you.
Many design bootcamps today give cohorts of students the same projects, resulting in cookie-cutter portfolios. Our portfolio incorporates real client work to help students showcase a unique body of work with business value.
Upfront
Pay now, learn today
$
6,800*
one-time upfront
Available to students worldwide

Pay one-time and enroll directly

No interest rate to worry about
Split
Make smaller payments
$
700*
$1,200 down then $700/m for 8 months
Available to students worldwide

Non-refundable downpayment of $1,200

Evenly split your tuition into 8

No interest rates to worry about
*We are obligated to collect sales tax based on your state of residence if you are from the U.S. If you are located outside of the U.S., whether or not you will pay sales tax is based on your country's law.
If you are a legal resident of the United States, you can apply for a deferred payment plan with $0 down through our partner Meritize.
If you plan to use this financing option, you must apply with Meritize and receive approval first before applying for enrollment.
Take advantage of our 12-month split payment program in partnership with Knoma just for legal U.K. residents upon approval.
If you plan to use this financing option, you must apply with Knoma and receive approval first before applying for enrollment.
Our courses run in cohorts four times a year and deadlines apply to all programs
Apply by September 10th, 2023 (regular deadline) to begin our Fall 2023 cohort. Late deadline: September 22, 2023
Apply by December 10th, 2023 to begin our Winter 2023 cohort.
Apply by March 10th, 2024 to begin our Spring 2024 cohort.
Apply by June 9th, 2024 to begin our Summer 2024 cohort.
Is this the program that will take you all the way to your next design job?
Is this the program that will take you all the way to your next design job?
Career Paths After Graduation
Take a look some of the career paths you 
could choose to pursue after graduating
UI/UX designers are in-demand designers with hybrid skills. These designers need to know how to design interface that is beautiful but also easy to use for digital users. UI/UX designers primarily work in-house for technology companies but a growing number of creative agencies also hire UI/UX designers. UI/UX design jobs are some of the highest-paid design jobs in the industry.
Digital product designers are hybrid designers who understand the entire life cycle of the development of digital products such as mobile applications and websites. They are well-verse in visual design, UX design, interaction design as well as the business side of product development. If you want to become a product designer, becoming skilled in multiple design disciplines as well as educating yourself with the business side of design will be crucial.
Interaction designers are designers with hybrid skillsets in UI animation and interaction design. They are well-verse in digital product design as well as competent in general visual design. They work together with UX designers to design aspects that directly influence the efficiency and enjoyment of user's interaction with digital products. Interaction designers play crucial roles in ensuring the immediate experience of a product is seamless and enjoyable for users.
At Path Unbound, we provide scholarships to students with demonstrated financial needs as part of our mission to make design education accessible. You may apply for merit-based scholarships by completing our creative challenge.
I'm a complete beginner. Is this for me?
Yes! Our School of Design program (both the Visual Design track and UI/UX Design track) is designed for students without any prior design knowledge. Our admission interview is to make sure scheduling and career goal fit between yourself and our program. Come with zero knowledge and graduate 100% ready for design jobs.
I already have some knowledge in this area but want to improve. Will this course be right for me?
It depends on how much knowledge you already have in each topic. We recommend filling out our email form above to obtain the full syllabus and schedule a call with us if you want to get the full picture of the entire course. We make every effort to recommend the right level of courses to each student so that they get the most out of the learning experience.
How in depth do you go into each topic?
We design each individual course with multiple levels in mind. We start each course with introducing the foundation, which provides a much-needed refresher for even the seasoned designers if they have been away from theory for a while.
We then go into intermediate to advanced topics for deep dives, where multiple levels of designers might find them helpful.
Our goal is to make the course as approachable as possible while still getting into advanced topics for students who are ready to take the leap.
Why do you teach visual design in a UX course?
This is one of the biggest difference between our program and most other programs teaching UI/UX. Our curriculum team consists of academically-trained designers who have worked many years in the UI/UX design industry. Through extensive experience in practical application and student instructions, we have found that building solid visual design foundation is critical in achieving success as UI/UX designers. We are not in the business of quickly churning out graduates with subpar foundational skills like one may experience elsewhere. We are here to teach you the real deal - visual design first then UX frameworks that you will apply in the portfolio building phase.
What is the different between buying a book on Amazon from taking this course?
Books are great! We will never say don't buy a book. However, design is a highly practical field. Reading books will give you the surface level understanding. You need more examples, interactive demonstrations, exercises and personalized feedback from expert designers to achieve the level that you need for your career. These other components can only be obtained from a well-designed educational program. Books are great supplements for your courses.
Can I learn the same thing from YouTube videos?
YouTube is a great platform. We say go watch as many YouTube videos as you'd like, but we have yet to find a complete series of courses that go in to so much details and depth as our course on YouTube. While YouTube can provide a surface level foundation for you, it isn't likely to help you get to the level you need for your career. We recommend scheduling a call with us if you are interested and ask questions to make your informed decisions.
Do we get to apply the knowledge into practical projects?
Absolutely! We believe in learning by doing. That's why we designed exercises for each unit with intention. Students are expected to complete every exercise and quizzes in order to complete the course. This is not a passive learning experience - it's active. We also wrap up each course with a portfolio-level project, so you can be sure to take away with you a polished piece from every course you finish. If you enroll in our School of Design certificate program with the 9 full course workload, you will have 9 portfolio projects at the time you graduate - a portfolio project number unmatched by any other programs.
Why don't you have a job guarantee like other schools?
We do not provide job guarantees for one reason only - there is no such thing as guarantee in life. 100% of "job guarantees" that exist elsewhere are marketing gimmicks - we do not like or do gimmicks. We are proud of our student results and confident that with the right amount of effort and persistence, our students will land the design job of their dreams.
Hear what our students have to say about Path Unbound, and how studying with us transformed their careers.
Enrolling in Path Unbound has been the smartest schooling & career decision I've ever made. To my surprise, I've already landed a full junior design position at a multimedia company, even though I'm not even halfway through the program!
I had tried for months to remake my portfolio website on my own - but I kept feeling lost. Path Unbound was a perfect opportunity. The response I got from recruiters after I updated my portfolio was night and day. I started receiving offers - yes, multiple!
I was provided with an easy to follow curriculum and one-on-one sessions with an incredible industry expert. I am so proud of what I accomplished and can confidently hit the ground running in my new career! I highly recommend Path Unbound!
I needed extra guidance creating a portfolio I'm proud of. This course delivers, in a simple to follow (though not easy) process. It's a ton of work that results in an incredible creation that gives me the confidence to apply for those dream jobs!
The course is demanding, but worth it! The live sessions are invaluable, since they push you forward when you are spinning your wheels and have been staring at your work for too long. Great organization with courses that are extremely valuable for designers.