Creative Education Customized For You
Creative education shouldn't be expensive and one-size-fits all. We are here to provide an equitable path to individualized creative education in a effective 2-step learning path.
Each Course Can Also Be Enrolled Separately
School of Design Certificate
Receive hand-picked, customized curriculum from our School of Design program and graduate with a Certificate of Design in 6-12 months, part or full-time. Our program is the most affordable among all schools.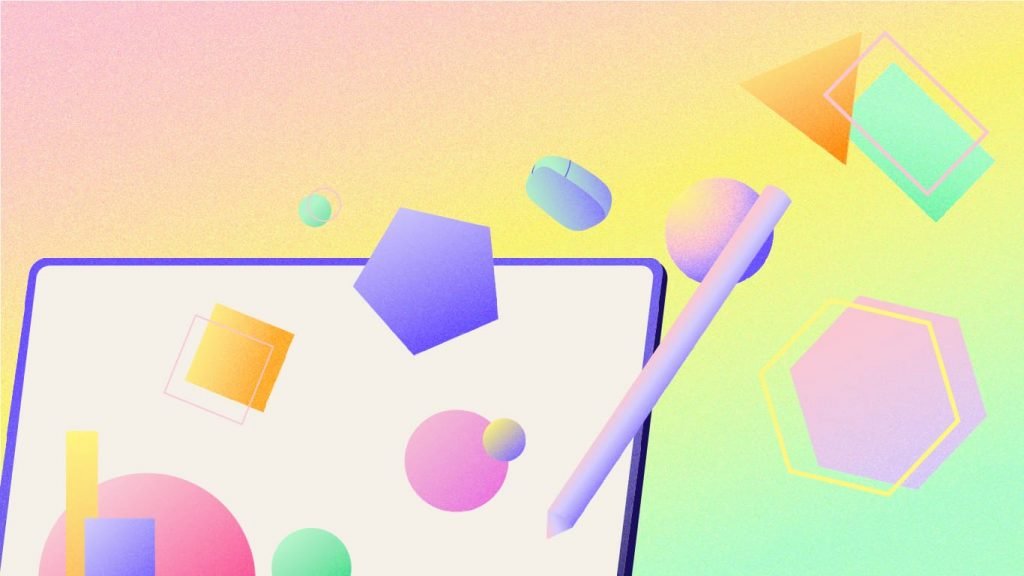 This is a beginner to advanced color theory course that covers a wide and in-depth topics about color that prepares designers with a solid foundation for advanced level design work in print and digital.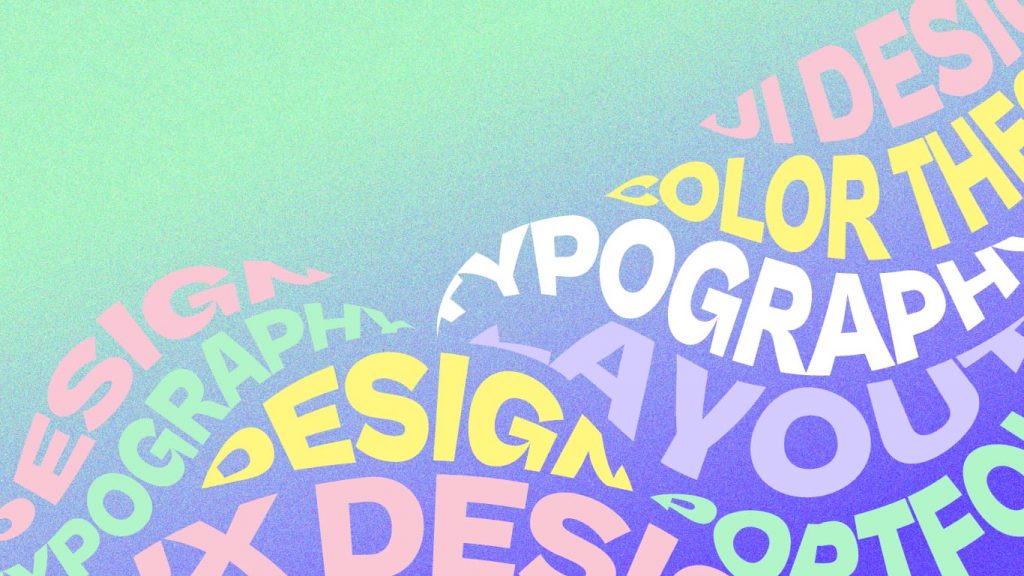 This is a beginner to advanced typography course that takes students from the history of typography, foundation of typography to more advanced topics such as customizing typography and using typography as design elements. It sets a solid foundation for any student who wish to pursue design as a career.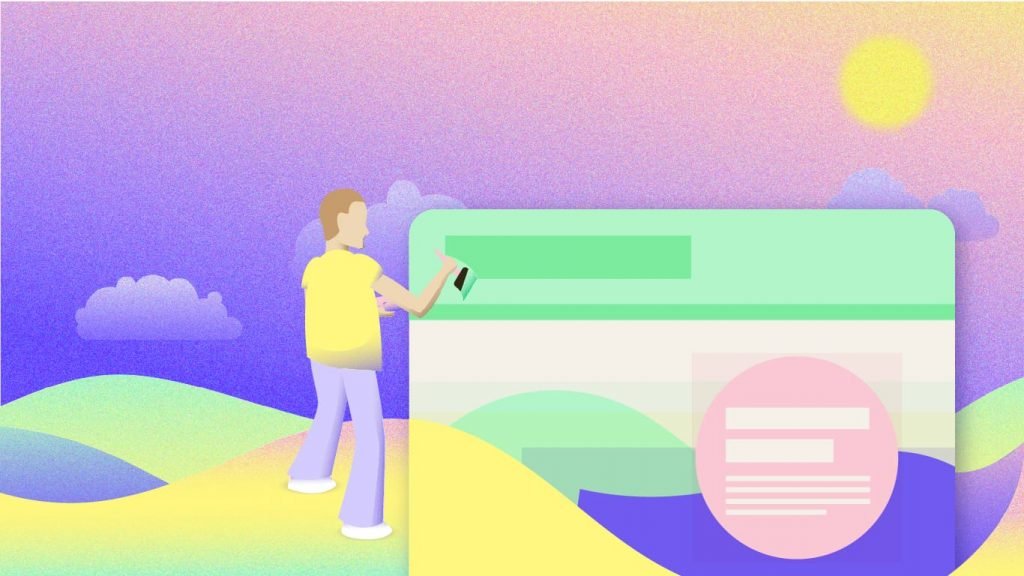 This course goes into great details about one of the three modern visual design foundations – layouts. You will learn best practices in print and digital layouts as well as how the use of imagery affects the effectiveness of layouts. You will also be studying case studies to strengthen your understanding.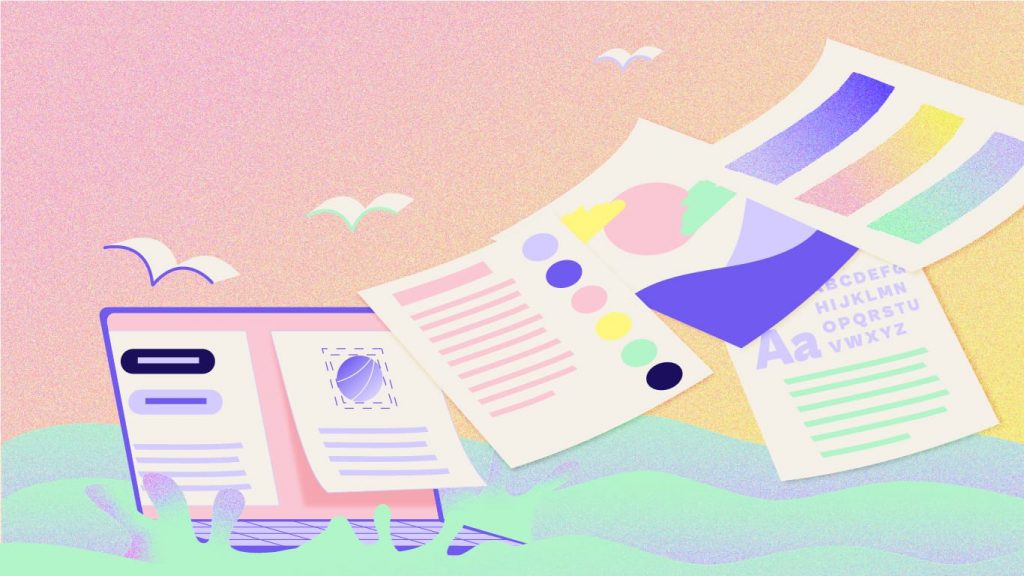 This course is designed for the modern collaborative design teams that want to streamline their workflows and create better designs more efficiently. Design system is a relatively new development in the digital design world, but it is becoming more important every day. We will show you how to establish a highly efficient design system for the type of team and work you do.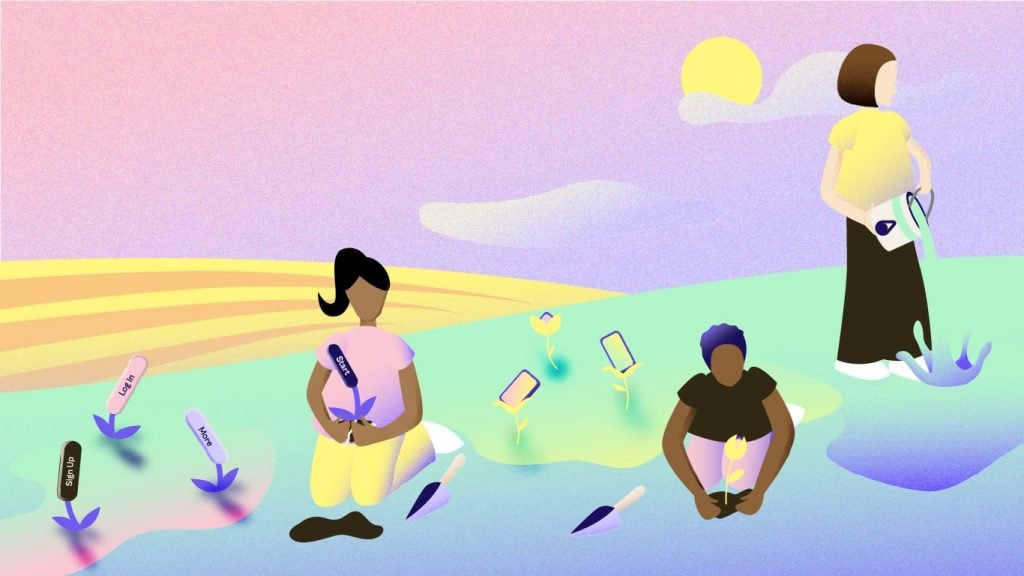 This course is provides a comprehensive overview of the process of designing for user interface. We walk students through the tools, methodologies, best practices as well as the workflow between design and development.
As a designer, we must understand the brands we design for. If you plan to become a creative director, art director or a freelance designer, understanding branding is a crucial skill because clients rely on our expertise to help them shape the image of their company. This course provides a comprehensive introduction to the branding process specifically for designers.
This course provides a comprehensive overview of the career of an art director. It is a great course for designers who want to graduate to a directorial or management role. It is also great for designers who want to develop art direction skills to better communicate with fellow designers as well as clients.
Designing for Accessibility
We live in a diverse world. Our design must be usable for people with a wide variety of needs and abilities. Designing with accessibility in mind is not an option or a good-to-have, but a must for any designer and design team. This course will take you through the process of designing for accessibility from the ground up.
Highlights of Our Certificate Program
Our years of instructional experience and research shines in how we structure our program and hire our instructors. It makes all the difference.
Learn with Instructors, Not "Mentors"
Learn with established instructors with actual classroom instructional experience, not just a working professional.
Book Any Instructors Any Time
Work with 1 instructor you love or get feedback from different instructors as you wish.
Receive Customized Study Plan
After you enroll, receive a customized step-by-step study plan, hand-crafted just for your learning goals and backgrounds.
Abundance of Portfolio Projects
Unlike "bootcamps" that mostly produce 3 projects, we provide our students with more opportunities to work on long-form projects at the end of each course. You may produce between 6-9 projects depending on your personalized course load.
Some people learn best reading; others prefer watching and some listening. We provide all of these options in our lessons so you can choose to learn however you learn best.
We will not limit your enrollment time to a certain time frame, which means you can learn at your own pace. Pause and restart any time without needing a request. Your access to the learning platform does not expire!
Meet our growing team of star instructors with years of experience working in the industry as well as actual classroom teaching experience.
Senior Experience Design Lead
Art Director, Designer, Design Educator
Award-Winning Multidisciplinary Designer
Digital Designer | Studio Owner
Included with School of Design Certificate or Enroll Separately
Say good bye to cookie-cutter portfolio. Learn how to construct a unique personal brand and build an unforgettable portfolio so you can truly stand out from the crowd.
This program is designed for students who have 2-3 portfolio projects completed, either from our School of Design program or another program. The 6-week course provides extensive 1-on-1 training on personal branding, custom website building, visual design for portfolio sites, storytelling and career-readiness.
Existing Projects Required
This program is designed for students who have not yet completed 2-3 portfolio projects or those who want more projects under their belt. The program provides 24 flexible projects prompts that can be customized as well as hand-picked pairing with 1 startup founder who will be the student's manager for an extra month-long project.
Design projects complete by end of program
Startup founder paired for you
Our students produce amazing work. Your work could be this amazing, too.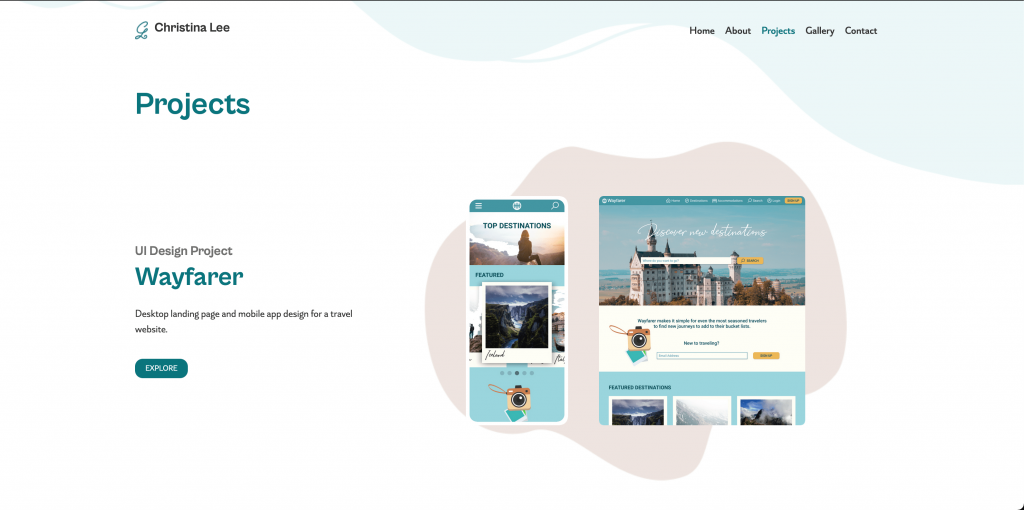 Christina is an illustrator and UI designer. She has designed a unique plushie product line herself and now venturing into broader design disciplines.
Robin is a UI/UX designer based in California. She was a personal trainer and an avid hiker. She solves client problems with her client, visually-pleasing and user friendly design.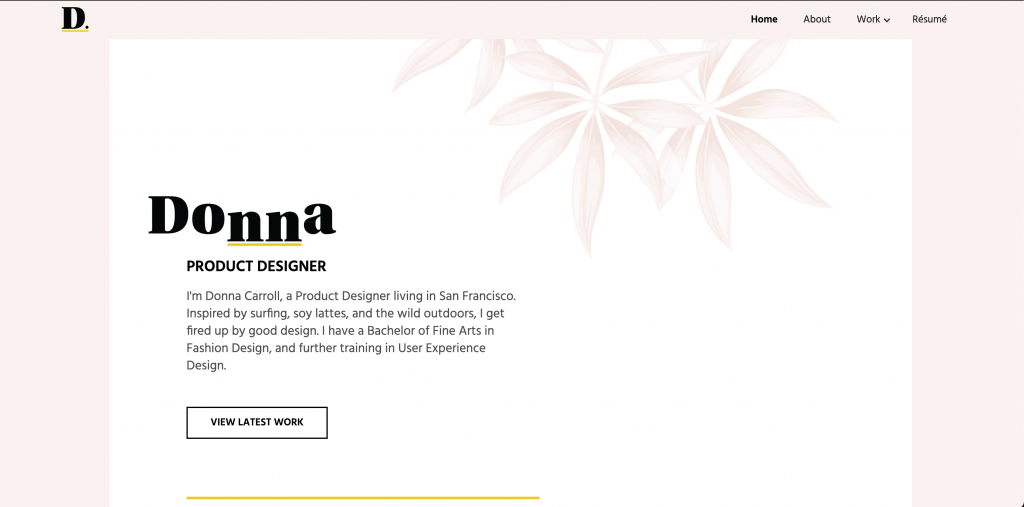 Donna is a UI/UX designer based in California. She was a dance entrepreneur before her career transition to design. She is a master storyteller with an outgoing personality. Her work is solving business problems every single day.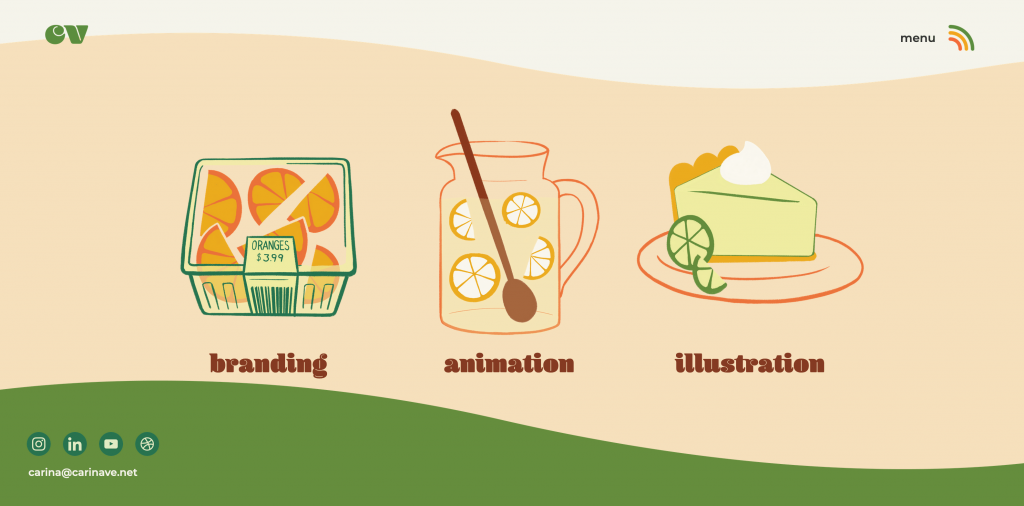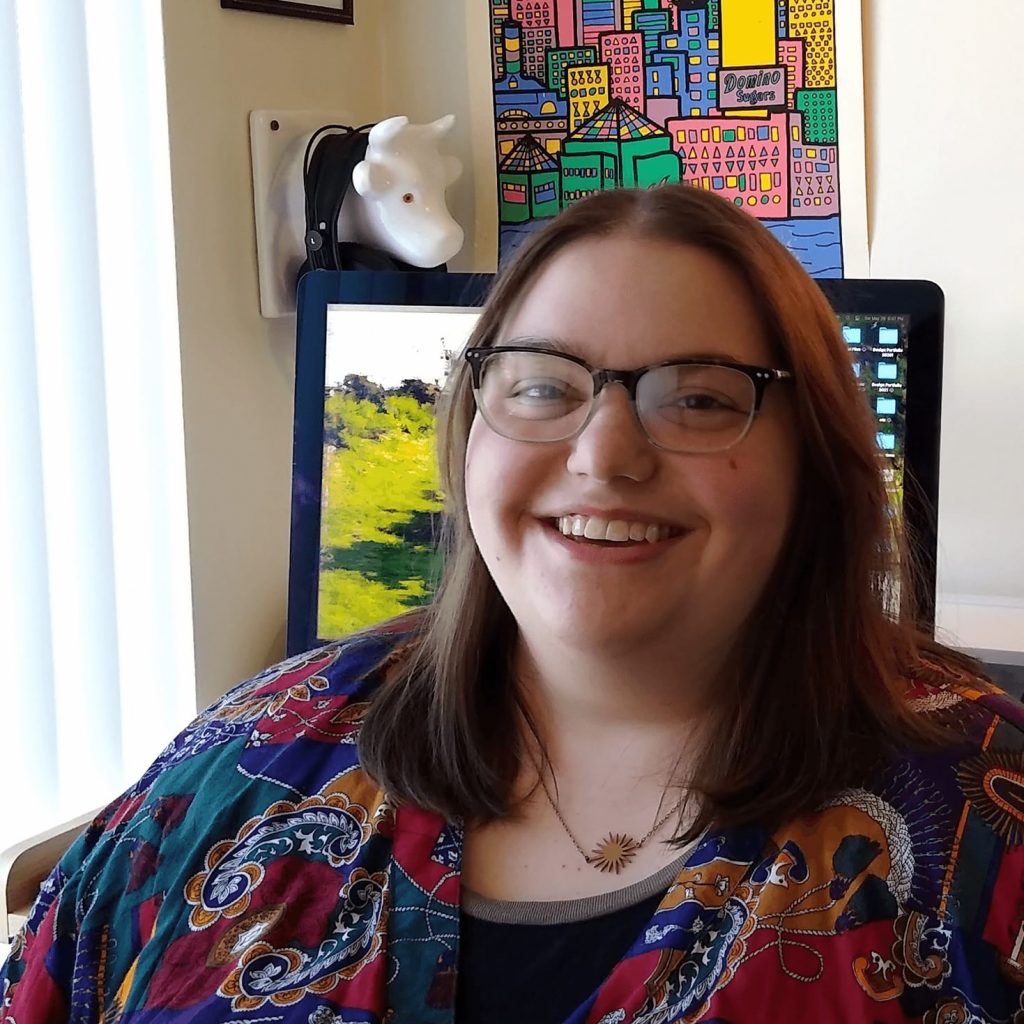 Carina is an illustrator and animator. Her style of illustration resembles those right out of a storybook. Her animation background makes her stand out more as a multi-talented creative.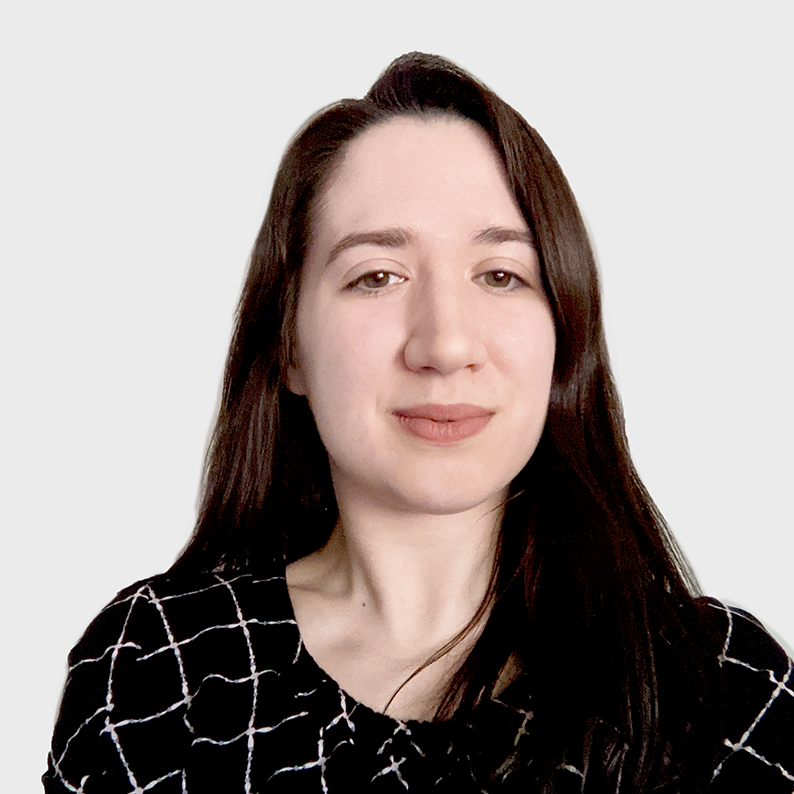 Kristina is a well-rounded graphic and branding designer with lots of experience working in design roles for various businesses. She is also an experienced creative project manager. When clients hire her, they know she will deliver the project on time and with great quality.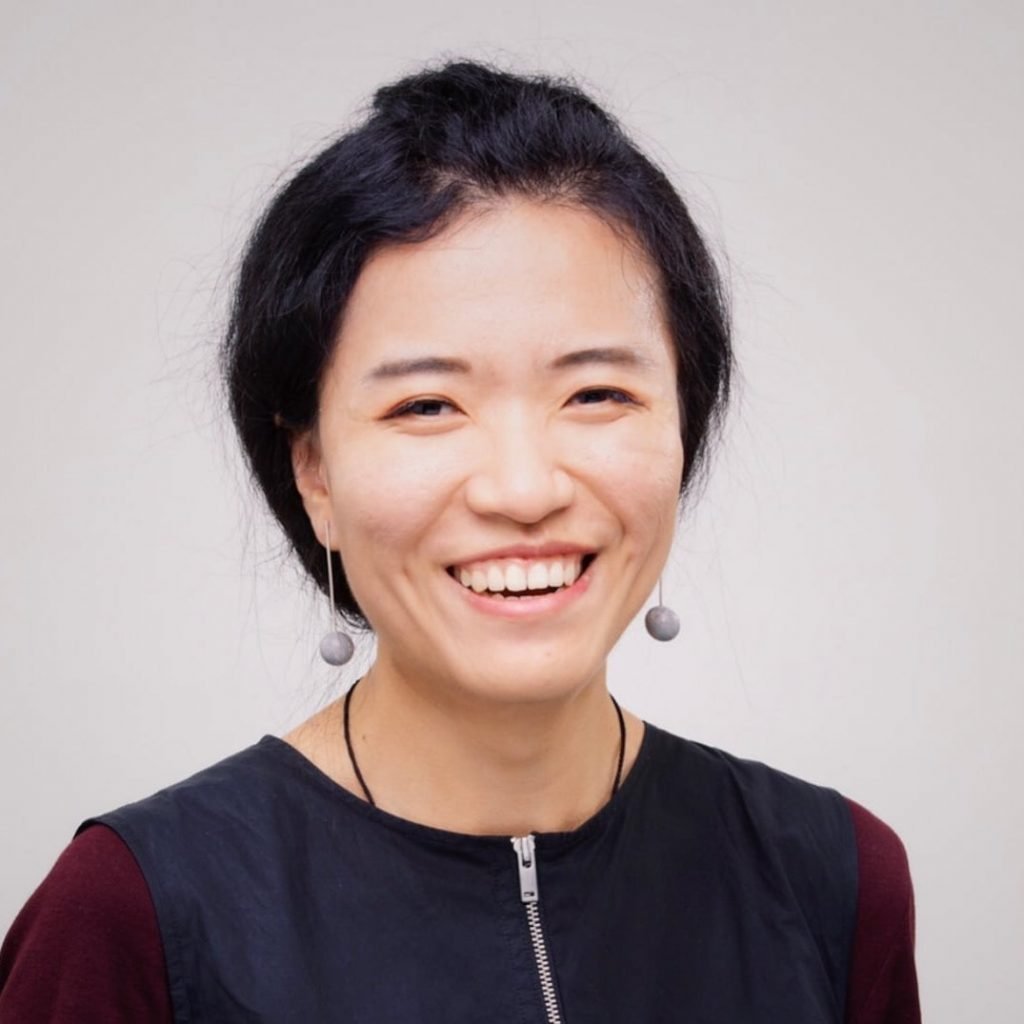 Evleen is a multidisciplinary designer skilled in graphic design, web design, branding design and motion graphics. She is a designer at a top NYC agency and has an impressive client roster.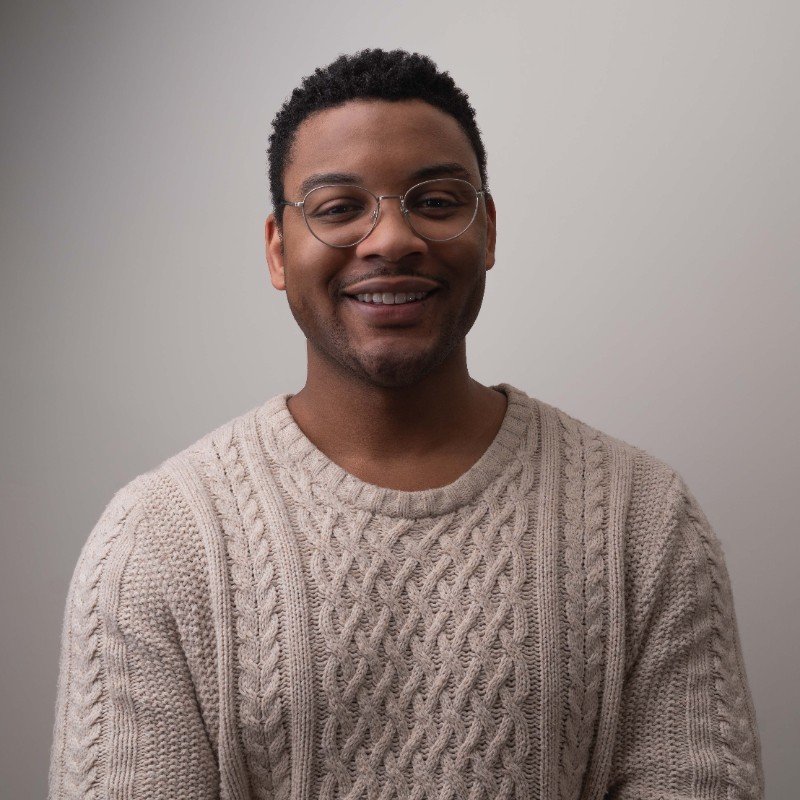 Michael Pierce is an Atlanta-based photographer turned designer and art director. He came to Path Unbound after completing several design programs at other schools, unsure of how to create a portfolio that will set himself apart from the competition. After graduating from the Portfolio School program, Michael launched his own creative agency and became an art director.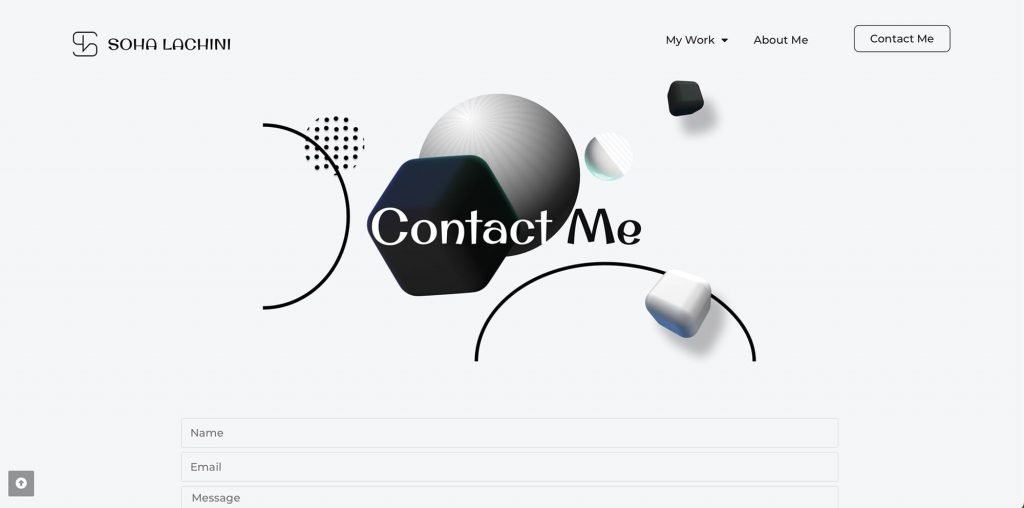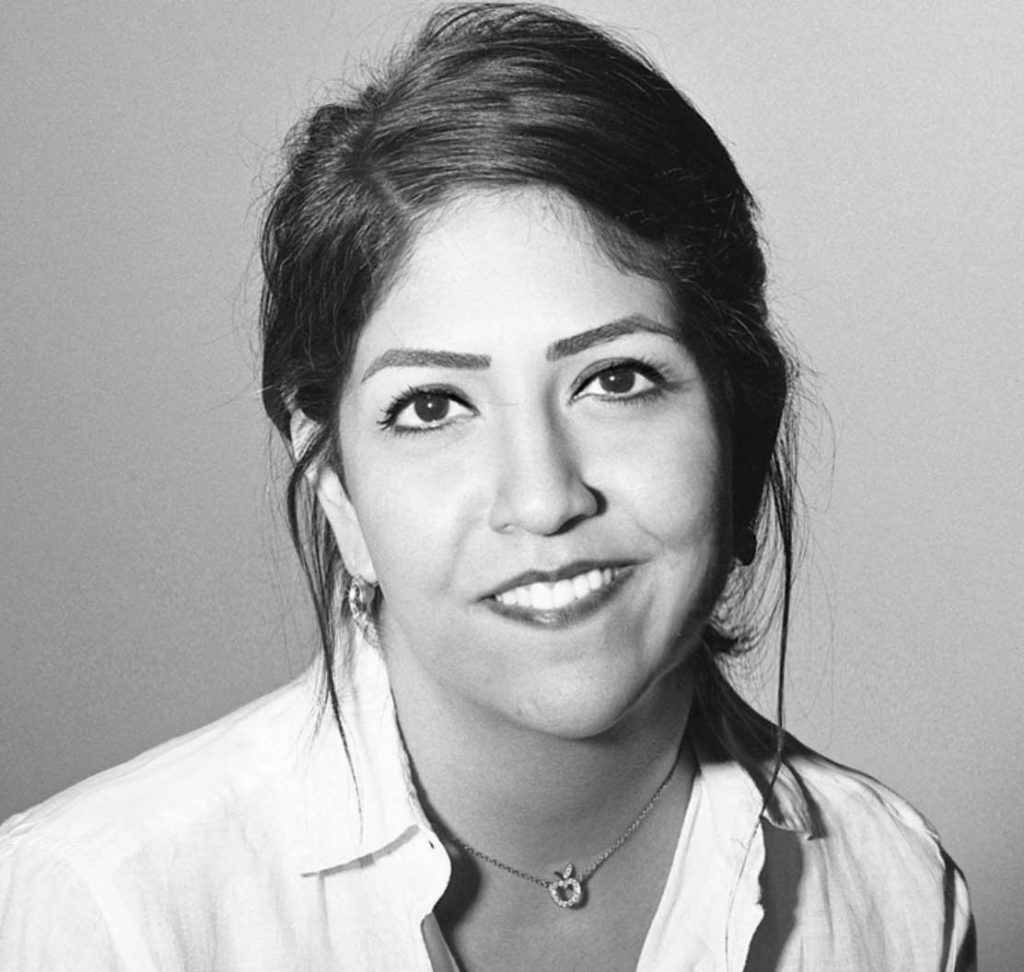 Soha Lachini is a UX Designer passionate about designing products that users do not know they need and cannot live without. During her professional years in education, she designed exciting games to teach English to students while catering to their needs and learning styles. She is now a Product Designer at Social Solutions, a non-profit organization in Washington D.C. She enrolled in Path Unbound's programs while working here in efforts to improve her portfolio.
See how students from all over the world up leveled their creative careers from our courses
I joined this program after completing a Designlab and a General Assembly course for UI and UX respectively. However, upon completion I realized that I needed more helped with forming a cohesive portfolio. Even though I had a…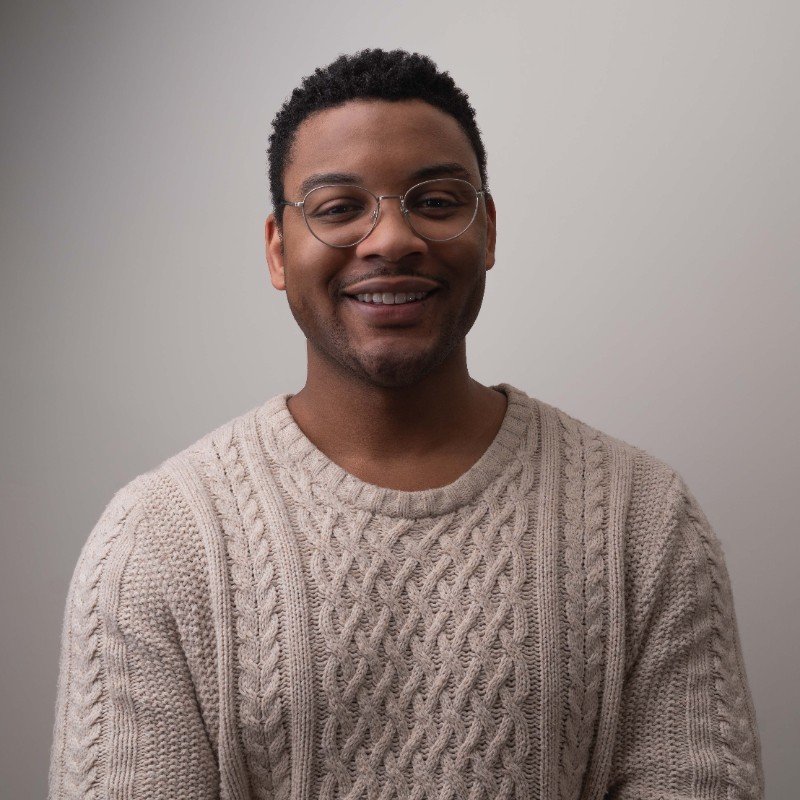 Art Director/Designer at Spec Haus
After completing 90% of my Designlab UX Design bootcamp, I realized I needed extra guidance creating a portfolio I'm proud of. I was specifically looking to build a portfolio of the quality I need to get the quality job I'm looking for….
UX Designer | Former Dance Entrepreneur
In my opinion, I think Path Unbound has come up with many creative programs such as the portfolio school and design school, with multiple skills taught in them both. They cater to both eager-to-learn designers and current designers who want to…
University of Arizona Student
I had learned the basics of UI Design from another program, but felt at a loss when it came to creating a portfolio without feeling like an imposter. The Path Unbound Portfolio School turned out to be exactly what I needed to finally…
Finance Professional Transitioning To Design
Great organization with courses that are extremely valuable for designers. While the portfolio school is geared mostly towards people relatively new in their field, it is great for both people who are just starting out, and for people who have been in…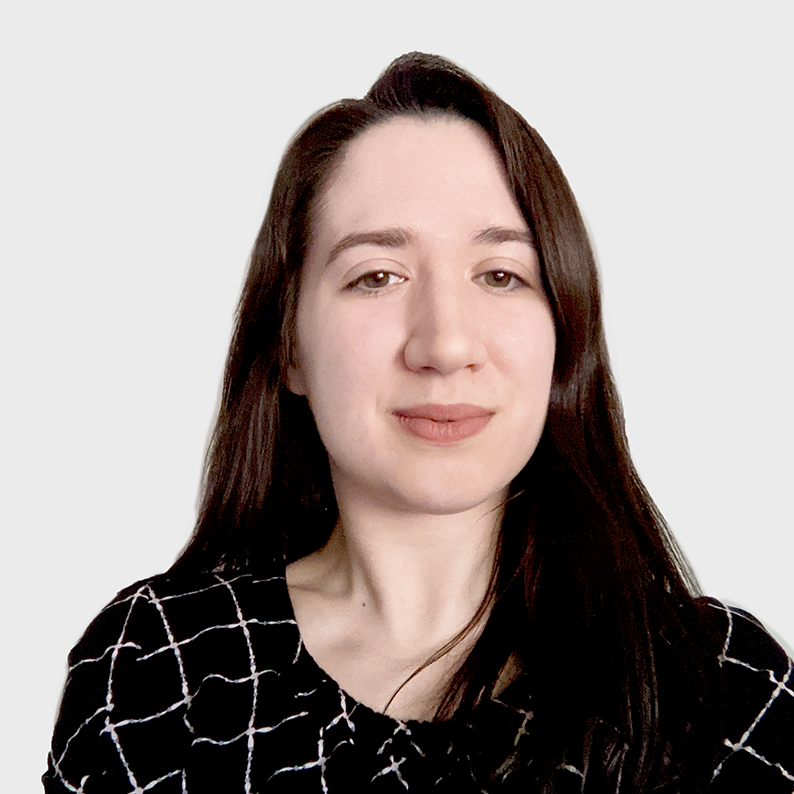 Graphic Designer Transitioning to Digital
I had tried for months to remake my portfolio website on my own – but I kept feeling lost, and unsure of myself, and my portfolio didn't feel like 'me'. Path Unbound was a perfect opportunity. I really enjoyed the buildup to the actual site building…
A sample of where our students are now employed
Read how we are providing creative education differently from colleges and big tech bootcamps
One-size-fits all doesn't work for creative education. That's why for each enrolled students, we customize your learning path for you based on your unique background and career goals.
Creative education has always been expensive, but it doesn't have to be. We provide multiple learning and financing options for students who otherwise cannot afford degree programs or big bootcamps.
We are solving one of the biggest roadblocks to entering the workforce – lack of experience, by providing real-world experience as students learn.
Big Silicon Valley bootcamps are over-priced and produce graduates with cookie-cutter portfolios. We are doing it exactly the opposite way – our students are required to polish their foundational design skills and produce portfolio websites that are wow-inducing so that they can truly stand out in the job market.
Our creative education is tailored for you, so is our financing options.
Best for individual courses
• Best-value for your education
Deferred Tuition Agreement
Best for extending programs such as School of Design and Portfolio School (Kickstart Track)
• You submit a down payment
• The rest of the payment is deferred until you receive a job offer and starts earning more than our required salary floor for your program or once you hit a 60-day grace period after graduation.
• Unlike many other schools, our Deferred Tuition Agreement repayment is not based on a percentage of your salary. It will not balloon up once you start making more money. We set a payment cap to prevent that from happening so that you are fully in charged of your repayment amount.
• Only available to U.S. based students at this moment
Best for students with record scores who are able maintain consistent installment payments
• Split your tuition payment evenly into several smaller payments
• Marginally higher tuition due to processing fees
• Your enrollment may be terminated if an installment of payment is not submitted within 5 calendar days of the payment due date.
We believe creative education should be accessible to all. That's why we designed two scholarship programs for students in need.
Diversity & Financial Need Scholarships
We actively promote diversity and inclusion in design. We have a diversity scholarship for students who identify as any of the following.
School of Design students (one-time payment and monthly payment plan financing only, excluding deferred tuition agreement)
Portfolio School program students (Kickstart track only)
*Individual courses are not eligible for scholarships.
In addition, you must also show demonstrated financial need:
• Gross Annual Income Under $40k (proof of income required)
General Financial Need Scholarships
For students who do not qualify for the diversity scholarship, apply if you meet the following criteria demonstrating financial need.
Students with disabilities may also apply under this category if you meet the financial need requirements since we do not have a separate category.
• Gross Annual Income Under $30k (proof of income required)
School of Design students (one-time payment and monthly payment plan financing only, excluding deferred tuition agreement)
Portfolio School program students (Kickstart track only)
*Individual courses are not eligible for scholarships.
I don't know any design programs. Do you have any prerequisites for the courses?
We actually guide you through the latest design tools in easy-to-understand manners in our courses. We provide a comprehensive suite of software tutorials in the Advanced User Interface Design course, while other courses will focus more on design knowledge and best practices. If you are completely new to design, we recommend checking out Unit 2 of this course first while taking other courses in tandem. This approach provides you with a dynamic learning rhythm that balances practice and theories.
Do I need to invest in any software programs? Do I have to use a Mac?
No, you do not have to invest anything upfront, because we are teaching digital visual design, you have the option of choosing to use programs such as Figma that provides a free online version.
We do recommend that you get a student discount for Adobe programs (you can simply enter that you are a student in the sign up process) because they are still industry standards and should be used by a professional designer at some point.
You don't have to use a Mac. Most design programs have a PC version as well (with the exception of Sketch).
Why are your courses more affordable?
We want to democratize design education. You shouldn't have to break the bank to learn the skills you need. No one should be in debt because they went to get an education (uh-hum, college...).
Design makes everything better. We want to help more people get into the field so that we can make more great and beautiful things.
We have a small team that supports a large number of students. We intend to keep our company small so we can best serve our students with the best quality education content without any fluff or markup in operation costs.
We also work with trusted partners in education financing that provides multiple ways for you to finance your education. Unlike other schools, when we offer deferred tuition agreements, we set a repayment cap so that you will never have to pay more than that amount. We also work with partners to make sure your repayment is not based on your future salary, which means you know exactly what amount you will be paying back, instead of being preyed upon by exploitative ISA agreements that take a percentage out of your future salary.
We also provide simple monthly payments that could help alleviate your financial burden for those who wishes to make monthly payments to save on the total amount they will pay.
We are always here to help students work out the best way to finance their education. If you have questions or a custom request, please reach out to us to discuss.
Shouldn't I get a degree instead? Who would hire me without one?
We get the appeal of a degree. It is fantastic if you have the time and money for it, but the design field is unique that employers care more about your portfolio and what you can do than your degree. Would you rather have a stellar portfolio and strong personal brand with no debt than tens of thousands of dollars in debt? The smarter answer is apparent to us, who build creative businesses for a living, but we leave it up to you to decide.
The best part is, our curriculum is actually designed by current and former college professors who are tired of the outdated ways universities teach. They brought years of industry expertise and teaching experience to the course design so that students can get the best of both worlds - solid foundational knowledge of design and up-to-date, practical instructions that will help students stand out.
Why don't you have a job guarantee like other design schools?
As much as we want "guarantee" in life, there is no such thing. We are aware that many online design bootcamp programs "guarantee" their students jobs after graduation with certain prerequisites. We want you to know the truth behind such "guarantees". It is simply a marketing tactic to put you at ease of enrolling. While a great number of students enrolled in these programs do secure jobs after graduation, there are some who will pursue their creative paths differently.
We design our curriculum with a goal that is different from most other schools - we want you to learn solid foundations while being trained to not only be qualified job candidates but equipped with strong business skills so that you can pursue any creative career, including starting your own business. Simply put, we don't believe in fluff and marketing tactics that paint a rosy picture that isn't always realistic. We want to train you to reach your highest potential, but we want you to know the truth.
What are my career options after taking your courses or program?
We have a Career Paths page dedicated to explaining the most popular career options after our programs.
Can I get a refund if I'm not happy?
For one-time payment, the drop out policy is as follows: 90% refund of your entire tuition if you drop out within 1 week; 50% refund of your entire tuition if you drop out after 1 week; 25% refund f your entire tuition if you drop out after 2 weeks and no refund of your entire tuition after 3 weeks of enrollment. Exceptions with customized refund will only be granted with proof of extreme financial hardship, which requires a separate application and review process.
For deferred tuition agreement, the dropout policy is as follows: 90% refund of your down payment if you drop out within 1 week; 50% refund of your down payment if you drop out after 1 week; 25% of your down payment refund if you drop out after 2 weeks and no refund of your down payment after 3 weeks of enrollment. Exceptions with customized refund will only be granted with proof of extreme financial hardship, which requires a separate application and review process.
For monthly payment plans, the drop out policy is as follows: Based on the total monthly payment you already submitted, you will receive a 90% refund if you drop out within 1 week; 50% refund if you drop out after 1 week; 25% refund if you drop out after 2 weeks and no refund after 3 weeks of enrollment. Exceptions with customized refund will only be granted with proof of extreme financial hardship, which requires a separate application and review process.
To reference our complete financing and refund/dropout policies, please refer to the Afford page for all details.